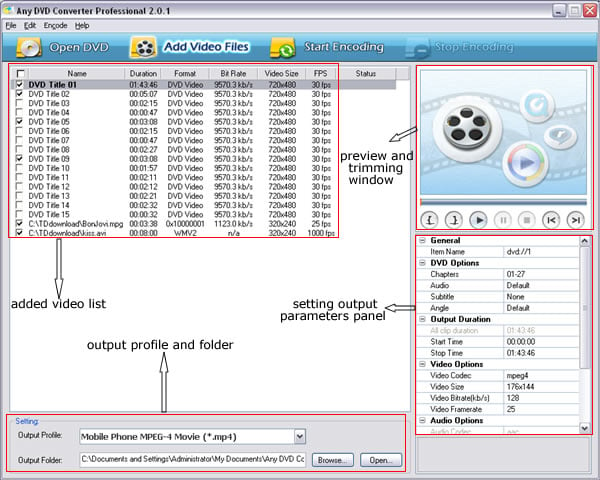 There is open source software to perform almost every task for video conversion. But if you are one of these windows users who are looking for an All-inohne video converting tool with easy-to-use graphical interface, Any Video Converter provides just that, allowing you to effortlessly convert video files between every format, for FREE!

Any Video Converter is a professional video converter which can convert video files from various formats with fast converting speed and excellent video quality . It can convert almost all video formats including DivX, XviD, MOV, rm, rmvb, MPEG, VOB, DVD, WMV, AVI to MPEG-4 movie format for iPod, iPhone, PSP or other portable video device, MP4 player or smart phone. It also supports any user defined video file formats as the output. It has an unmatchable speed and high quality. Any Video Converter makes it easy for anyone to enjoy the any format video with your iPod, PSP, mobile phone or MP4 player.

Any Video Converter makes batch file conversion simple. Create a batch list of any different formats and convert them all to a single selected format. The converted files will be saved to a pre-selected directory folder and the original files will remain untouched.

CLICK FOR DOWNLOAD

Posted on Tuesday, December 2, 2008 by Nashrul Hakimie(Ottel Blog), under software.